Resume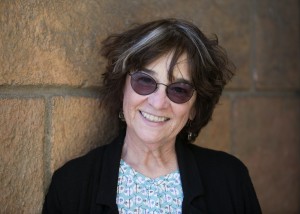 Cheryl Clark
San Diego, CA 92103
619-294-5737
cherclar@cox.net
EXPERIENCE

inewsource/KPBS, San Diego
August, 2015 to present
Investigative healthcare reporter
MedPage Today, New York City
June 15, 2015 to present
Contributing Writer, in joint contract with inewsource
HealthLeaders Media, Danvers, MA
March 30, 2009 to May 28, 2015
Senior Editor, Quality
As Senior Quality Editor, I wrote about the massive changes underway in healthcare reform subsequent to the Patient Protection and Affordable Care Act for both HealthLeaders Media online and HealthLeaders Magazine. I remain interested in hospital and physician payment and practice, adoption of electronic record systems, improvements in care, provider credentialing and accreditation, and the activities of any government agency responsible for healthcare advisory policy, regulation, or enforcement, from the Institute of Medicine to the Office of Inspector General.
I wrote a weekly column on Quality, much of which focuses on ways to reduce harm, avoid unnecessary care and lower cost. Health reform has prompted a sobering look at the entire continuum of our delivery system as it shifts from one based on sickness to one based on wellness. Story topics touch on the necessity to re-examine practices and programs that assure the care doctors and hospitals deliver is in the patient's best interest.
The San Diego Union-Tribune, San Diego, CA 92112
April, 1981 – October, 2008. Medicine/science writer since 1985
Wrote in-depth and daily stories about medical trends worthy of A-1 with a goal to disseminate information patients need to make the best health care choices.
Covered government health agencies, clinical trials, indigent care, emergency and trauma care, drug research and conflicts of interest among researchers, the health insurance industry, bariatric surgery, hospital conflicts and issues, profiles of practitioners such as those who treat the poor, prevention of medical errors, local research institutes such as UCSD, The Scripps Research Institute and the Salk Institute. Many stories explained efforts to weigh and compare performance of physicians and hospitals. Synthesized articles published in peer-reviewed medical journals for general readership.
Developed one of the first AIDS beats. Between 1986 and 1993, covered ethics, military, pharmaceutical, social, economic, government, legal, clinical trial and many other issues for which the epidemic created new significance. Traveled to AIDS conferences around the world. Wrote a series about the experiences of a man shortly after his diagnosis to his death two years later. Covered Jonas Salk's efforts to create an AIDS vaccine.
Compiled a special section in which I followed blood from five donors to learn how their units were tested, processed and used. The project exposed disturbing tensions between the San Diego Blood Bank and a new bank operated by American Red Cross Blood Services and accusations of conflicts of interest.
Focused on accusations of illegality and unfairness lodged in a three-year series of lawsuits against the County of San Diego's state-mandated medical program for the poor.
Scrutinized federal/state accusations against hospitals and physicians when poor care caused avoidable harm.
Wrote "news you can use" features on topics from influenza vaccines to diabetes control.
Compiled numerous in-depth stories for the medicine and science section, Quest.
The Sacramento Bee
April 1975-April 1981. Main beat was energy and environment.
Sunday New York Times Magazine
October, 1976. Co-authored "Can This Man Clean Up California," about Gov. Brown's innovative strategies to cut smog.
The San Francisco Chronicle
August 1974—February 1975. General assignment/feature reporter.
The Columbia Villager, Columbia, MD.
1971-1973. Co-founder, co-owner and co-editor of weekly subscription newspaper in the new town.
The Miami Herald
1970-1971. Education beat reporter in the West Palm Beach bureau.
RECENT AWARDS
June 1, 2015 • National Institute of Health Care Management (NIHCM)
Trade Print Publications
"Sepsis Success"
http://bit.ly/1KGJsCW
Other
Member of the Lucian Leape Institute of the National Patient Safety Foundation's Roundtable on Transparency, which produced this report:
Shining a Light: Safer Health Care Through Transparency, in January of 2015. http://www.npsf.org/?shiningalight
One of 12 fellows selected for the first Comparative Effectiveness Fellowship in Washington, D.C., sponsored by the Patient-Centered Outcomes Research Institute and the Association of Health Care Journalists in October, 2015.
http://healthjournalism.org/about-news-detail.php?id=198#.VnNCnPG2_VU
EDUCATION
University of Maryland. BS in English, minor in journalism.
Paid staff writer for The Diamondback, U of Md. daily.
Walsingham Academy, Williamsburg, VA.
David Starr Jordan High, Long Beach, CA.
SKILLS
Video and web design education ongoing, photography. MS Word and Excel.
OTHER
Edited papers submitted by Scripps Institution of Oceanography graduate students in a class on how to communicate messages about science to the media. Spring, 2009.
INTERESTS
Hiking, mountain climbing, running, old houses, computer graphics, photography and web design.